A Day of Wine-The Salone del Vino
This weekend in Torino is the famous Salone del Vino, an exhibition for wine professionals and producers. We got in on a few passes supplied by friends of Deme. Deme and I were there mainly to support his friend
Marco,
whose wine, Sagrantino di Montefalco, has won many accolades, including the Gambero Rosso
Tre Bicchieri (3 Glasses)
, this year his wine is due to collect a few more awards. His newest project, unveiled at the SMAU, a technological fair that took place last week in Milan, was a wine cork with a microchip in it. With this innovation, you can "scan" your wine, collect data and verify authenticity. Very cutting edge and interesting in my mind. Soon you will be able to go out to dinner and scan a wine you enjoyed into your cell phone for later acquisition.
Photos of the Day

The exhibition center was filled with vendors selling everything from chocolates, to aprons, to cookbooks, to crystal and of course there was wine. Everyone knows I am a feather weight so I loved being able to taste bits of everything without having to drink very much at all.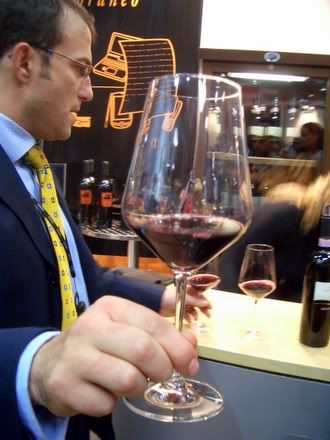 Deme hands me a taste of wine.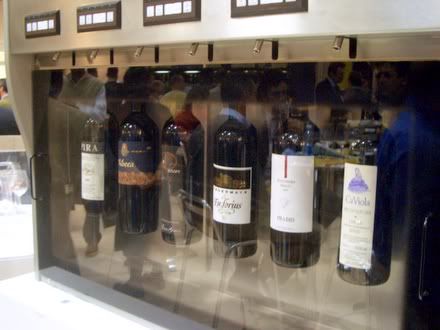 A very cool product, a wine vending machine. It looks tacky and cheap but isn't. This machine is a great asset to restaurants I think because nice bottles aka expensive bottles of wine can be offered by the glass since the wine can be opened and kept for extended periods of time. Oxidation is avoided and greatly suppressed by the addition of nitrogen to the bottles without affecting the taste of the wine.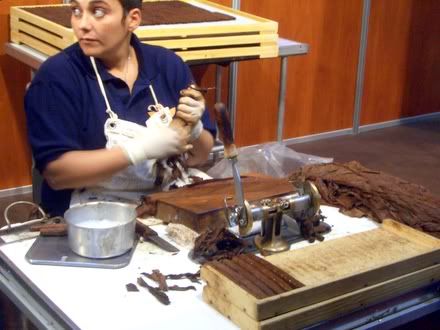 A woman hand makes cigars called Toscana. I was surprised at how quickly one could be made and the uniformity of all the cigars. Unlit tobacco actually smells good.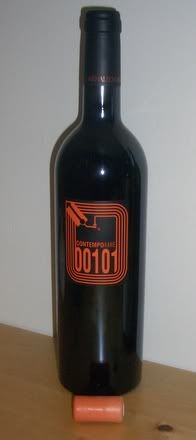 This is the wine with the "smart" microchip cork. Soon I think microchips will be in all corks and scanners will be available to help connoisseurs keep an accurate inventory of their wines.



Saturday night everyone got a chance to let loose, there were speeches, tears, friends, food and a sense that years of hard work have been rightfully rewarded. Demetrio, Marco C. and Marco S. What we miss most about being in Torino is the love and company of friends, these guys have known one another for almost 20 years!