Self-Inflicted
Although I am bettering my Italian daily, something I am proud of, I still don't think I have a firm grasp of beauty salon lingo. How does one say "piecey, choppy, thin-it out, fringy, textured, and layers?" What about "Do you do razor cuts or slide cuts?" I really would have loved to say "Did you see that movie called
Behind the Ropes
with Meg Ryan? Can you give me a cut like that but just a tad bit shorter?" (It was not a good movie by the way.) There is no way I could have gotten my hair cut at the hair salon in Italy.
Being the handy, crafty thing that I am, I simply gave myself a haircut. I first called Mary Beth, a gal from TN, who gave me a trim about 2 months ago but she has moved on to an upscale salon in Como. With a good pair of scissors in my hand I began by chopping off the first 10 inches, the rest just followed.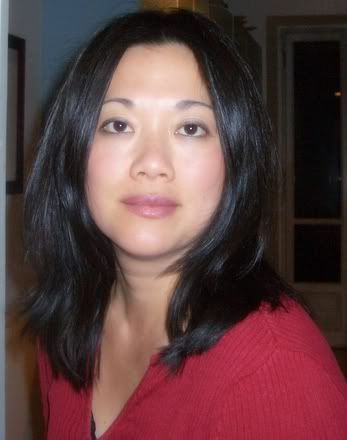 All contents copyright 2004/2005.
All rights reserved.