Animals Galore

The "kids" just lounging in the living room. I love how sleepy both animals look and that the cat is longer than the dog.



Feral dogs on beach near Rome 1-for the hour or so that we played with these dogs, no one came around to check on them or to claim them. Both were healthy, friendly females that loved to frolic just at the waters breakline. With no collars around their necks, I guess they were feral. Still they were a joyous sight.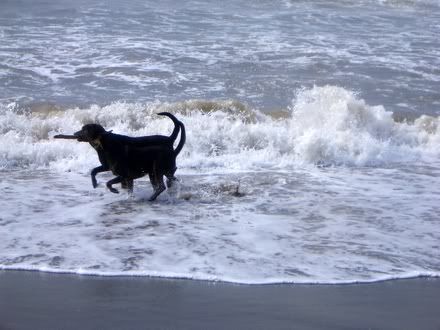 Feral dogs on beach near Rome 2-the smaller of the two dogs would bring the stick over to me, beg me to pick it up then jump on me as she tried to get it out of my hands. I ended up with sandy pawprints all over my jeans.



Feral dogs on beach near Rome 3-Parting was sad for me and the dogs as they followed Zavier away from the beach as we left.

All contents copyright 2004-2006.
All rights reserved.