Olympic Torches
Living in Torino and having the Olympics here, you would think I would be more interested in posting about the events surrounding The Games. Thanks to
Cyndi
and her mom, I got the opportunity to get out, show them around and see a few sites of my own. At one of the Olympic Villages, there was a display of past Olympic torches. I wish I had a photo of the torch being carried to Torino but I just missed the photo-op by 10 seconds.
Here are a few
"Must Have"
Olympic Torch trivia facts (in no particular order):
1. The tradition of the Olympic flame began during the ancient Olympic Games, over 2700 years ago in Greece.
2. The ATHENS 2004 Olympic Torch Relay was the first global journey of the Flame. The torch reached five continents.
3. The first Olympic torch relay was at the 1936 Berlin Summer Games. The flame was lit in Olympia, Greece, just as it had been centuries before. Then it was carried to Berlin, Germany, for the start of the Olympics.
4. The torch relay was not introduced to the Winter Olympics until the 1952 Games. It was lit that year not in Olympia, Greece, but in Norway, which was chosen because it was the birthplace of skiing.
5. Since the 1964 Olympics at Innsbruck, Austria, every Olympic Games -- Winter and Summer -- has begun with a torch-lighting ceremony in Olympia, Greece, followed by a torch relay to the Olympic stadium.

The path of the Olympic Torch through Italy.



Torino 2006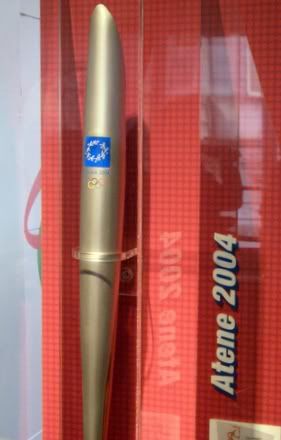 Athens 2004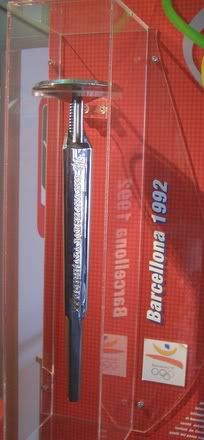 Barcelona-1992


Rome 1960



Cortina 1956

All contents copyright 2004-2006.
All rights reserved.